Celebrate St. Patty's Day with this Superfoods Green Smoothie
Happy St. Patty's Day! Even if you're not wearing green today, you should be getting your greens in. One of my favorite ways is with this Matcha Kale Smoothie. It. Is. DELICIOUS!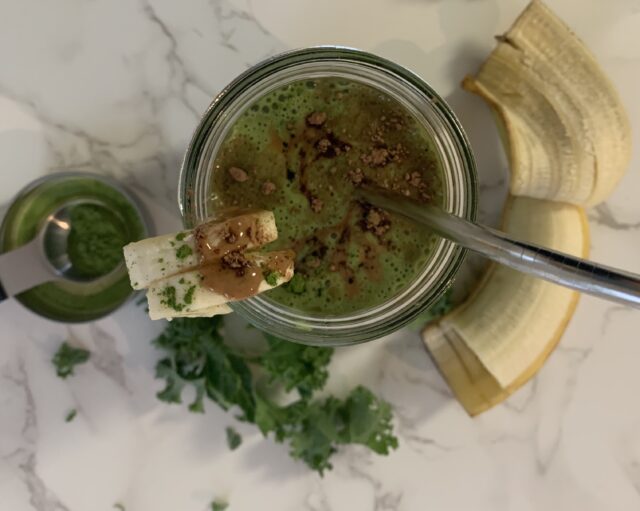 Plus, it's loaded with protein (thanks to the kefir, milk and protein powder) and nutritious superfoods–like kale, kefir and green tea matcha. And this smoothie works any time of the day… breakfast, post-workout refuel or after school snack. Enjoy!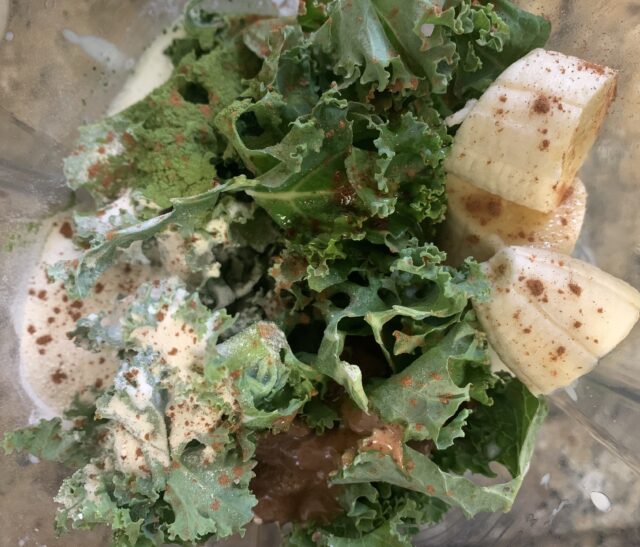 Matcha Kale Smoothie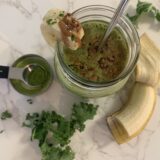 This delicious green smoothie is filled with superfoods like kale, kefir and matcha green tea powder.
1/2 cup milk ((I used 1% but use your favorite))
1/2 cup low-fat kefir or yogurt
1 small banana (or 1/2 large banana)
1 tablespoon almond butter
1 scoop vanilla protein powder (optional)
1 teaspoon green matcha tea powder
1/2 teaspoon vanilla extract
Dash of cinnamon (optional)
Dust of cocoa powder (optional, for garnish)
Add all ingredients (except cocoa powder) to blender. Blend until kale is well-chopped and smoothie reaches desired consistency. Pour into glass, sprinkle with a little cocoa powder (if desired) and enjoy!