Cranberry-Ginger Kefir Bread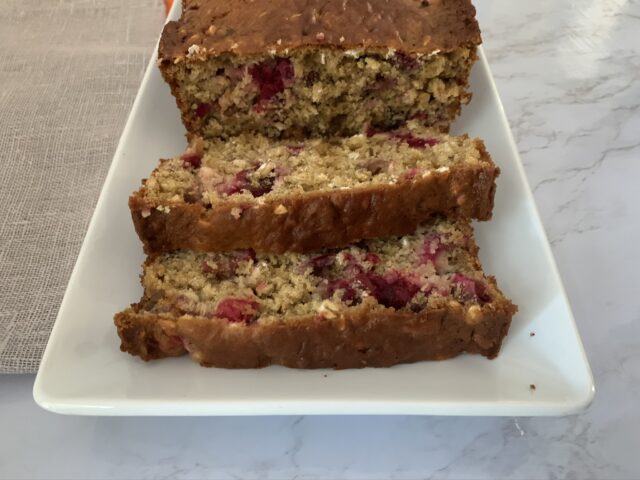 This Cranberry-Ginger Kefir bread makes a delicious Fall breakfast, and pairs perfectly with a cup of tea or coffee. Plus, this bread is brimming with nutrient superstars, like cranberries, whole grains and kefir.
Cranberry-Ginger Kefir Bread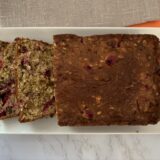 New twist on cranberry bread, made with sweet orange zest, candied ginger and protein-rich kefir.
1.5 cup whole wheat flour
0.75 cup rolled oats
0.5 cup sugar
2 tsp. ground flax seed
1.5 tsp. baking powder
1 tsp. baking soda
0.5 tsp. kosher salt
0.25 tsp. ground ginger
3 Tbsp. butter
1 small orange, zested
0.75 cup plain low-fat kefir
0.25 cup orange juice
1 each egg
0.25 cup candied ginger
1 cup cranberries (fresh or frozen)
Preheat oven to 350 F degrees. Lightly oil or spray 9"x5" loaf pan.

In a medium bowl, combine flour, oats, sugar, flax seeds, baking powder, baking soda, salt and ground ginger; stir to mix. Cut butter into dry ingredients and mix until slightly crumbly. Add orange zest, kefir, orange juice and egg; mix until just combined. Fold in ginger and cranberries.

Add mixture to loaf pan. Bake until cooked through and golden, about 50 minutes. Cool pan on cooling rack. Slice and enjoy.