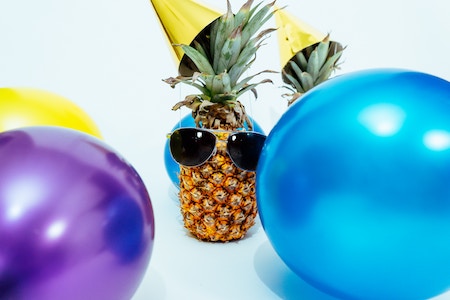 ---
Okay, so I realize that National RDN Day is really only celebrated by those of us who are certified nutrition nerds (aka Registered Dietitian Nutritionists/RDN). But as an RDN, I feel proud to celebrate a degree and credential I worked really hard to earn.
And in celebration of #RDNday, I'm addressing a question I get asked a LOT: What is the difference between a registered dietitian and a nutritionist? Are all nutritionists dietitians? My answers: A lot. And, definitely not.
Dietitian vs. Nutritionist
While some registered dietitians refer to themselves as nutritionists, semantics is important here. There are some major differences between a registered dietitian-nutritionist and a nutritionist without the RDN credential. According to the Academy of Nutrition and Dietetics, "All registered dietitians are nutritionists but not all nutritionists are registered dietitians."
A nutrition professional who is a RD or RDN have met the following criteria:
Completed at least a bachelor's or higher degree from an accredited university or college nutrition science program that has been approved by the Accreditation Council for Education in Nutrition and Dietetics (ACEND) of the Academy of Nutrition and Dietetics
Completed a hands-on supervised internship practice program for a minimum of 1,200 hours months that has also been accredited by ACEND
Passed a national examination that has been administered by the Commission on Dietetic Registration (CDR) board
Completes continuing professional educational requirements to maintain registration credentials
Upholds a professional code of ethics to provide nutrition advice that is fair, unbiased and based on science
In other words, a RD/RDN is guaranteed to have formal education and extensive hands-on training before providing nutrition counsel. A nutritionist without the RD/RDN credential, however, may or may not have any nutrition science background at all. The term "nutritionist" is not regulated in the U.S., so anyone can call themselves a "nutritionist." Nutrition is a complex science-based field, and nutrition guidance should also be science-based. I don't know about you, but I want my medical, dental and mental health advice from medically-trained professionals. Not someone who took an e-course or read a book about health.
And on the same note, both the RD and RDN credential are used interchangeably and connote the same level of education and training.
Find A Real Nutrition Expert
If you are interested in meeting with a nutrition professional, look for one that has registered dietitian training and includes the RD or RDN in their credentials. To find a RD or RDN in your area, go to Find An Expert on the Academy of Nutrition and Dietetics website.
So, yeah. I'll happily celebrate a day that advocates for RDs or RDNs as the nutrition experts.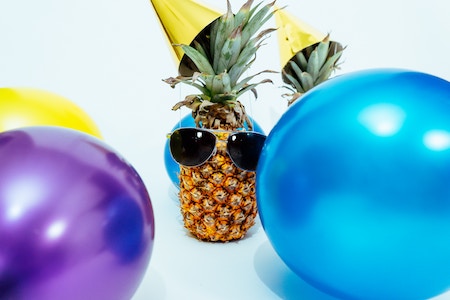 ---