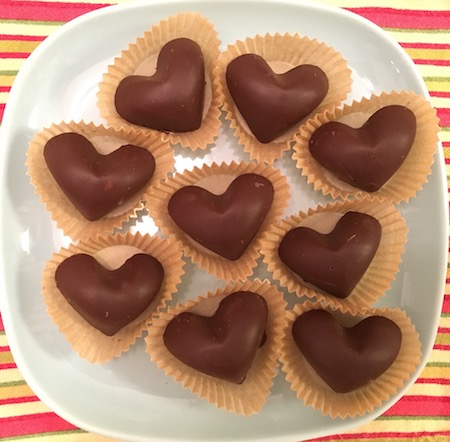 ---
Whether you love it or loathe it, Valentine's Day is a good day to whip up some easy chocolate treats.
Two of my favorite Valentine's Day chocolate recipes are these Fruit & Pepita Chocolate Squares and these two-ingredient Dark Chocolate Covered Berries. Both of these are super easy to make and provide a boatload of beneficial nutrients to boot.
 Health Benefits of Chocolate and Fruit
Touted for their health benefits, berries, dark chocolate and dried fruit are rich in dietary fiber and antioxidants. Antioxidants help fight off those pesky and havoc-wreaking free radicals that form as we age and eat a less than stellar diet. Dietary fiber helps keep us regular and improves blood cholesterol levels. Plus, berries are rich in vitamin C, which helps boost the immune system to help us fend off colds during the winter months.
And eaten in moderation, dark chocolate (the higher the cacao content, the more nutritious) is good for your body and heart. Don't forget, however, that chocolate is not a low-calorie food, so remember to keep portion sizes in check. So, stick to a one-inch square of dark chocolate or one large chocolate-covered strawberry.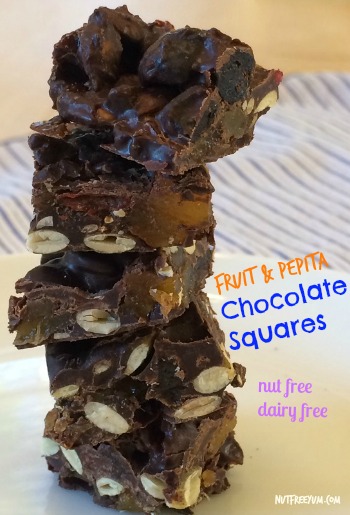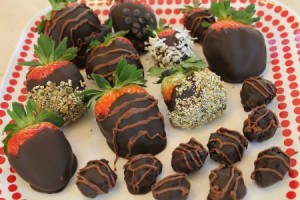 PLEASE SHARE: What are your favorite Valentine's Day chocolate treats? Please share. We'd love to hear from you.
---